Most architects use computer software to produce accurate drawings and 3D renderings for clients and construction. When come to 3D renderings, usually most architects will chose the following softwares to make the renderings more realistic.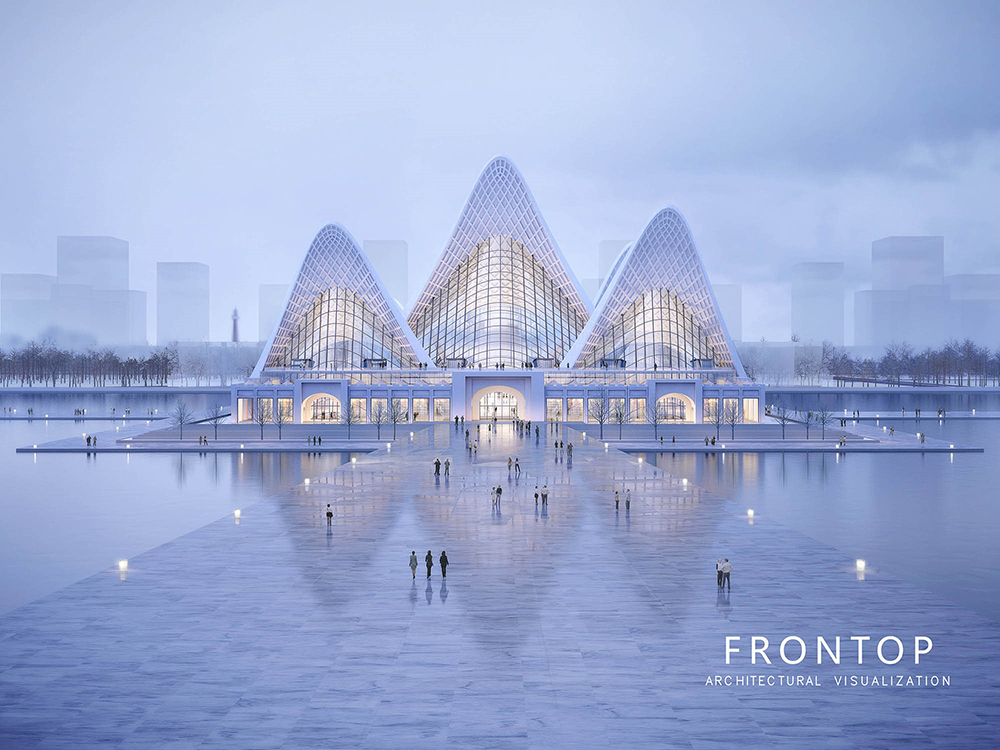 Visualization
3DS Max by Autodesk is an architectural rendering program that also provides animation tools. The program can create extremely professional architectural animation &renderings.
Photoshop by Adobe is an excellent application to finish or render architectural perspective and other drawings. The software can touch up or add textures, materials, colors and elements to output from other applications, including the software listed above.
SketchUp by Google is a quick, easy and free visualization tool that allows the architect to design a space with a few clicks of the mouse.
Maya by Autodesk is a photorealistic rendering and architectural visualization program that is able to produce designs with complex curves and surfaces.
Computer Modeling
ArchiCAD by Graphisoft is similar to Revit, but is available for Macintosh computers. The software has an easy-to-use interface, but is very powerful. The application also can produce excellent renderings.
Revit by Autodesk is the leader in building information modeling. The application allows the architect to build the structure in the computer before the construction begins. This application provides parametric design possibilities, as well as material and element schedules for takeoffs and assembly information.
Rhinoceros by Robert McNeel and Associates is a novel program that can create complex curvilinear designs and can also take advantage of tools for parametric design.
---
Post time: Jun-24-2019
---